Mark your calendars and join us for surf, sun and code at DrupalCamp LA 2017, the weekend of August 5-6, 2017. DrupalCamp LA is the annual FREE unconference-style Drupal training, founded in the style of BarCamp, for the Drupal community in Los Angeles, Orange County, and the Greater Southern California Area. More info: http://2017.drupalcampla.com
We'll have a lot of very smart people in a small space who have all come with something to share and a desire to learn. Since this is a free+cheap event and on a weekend, we also get to welcome folks who can't usually take the time or money to go to commercial conferences - so it's a lot of fun with fresh faces. All levels from beginner to ninja are welcome.
When & Where?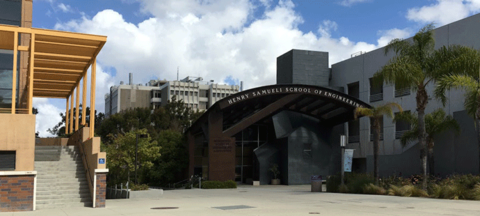 DrupalCamp LA 2017 will be held in classrooms in and around the Henry Samueli School at Engineering of the University of California, Irvine, over the weekend of August 5-6, 2017. The first session will start at 9:00am and the last session should be over by 6:00pm (schedule subject to change).
We have space for five tracks with space on the side for community gatherings (BoFs) and code sprints. Large rooms seat 300+ people, smaller rooms up to 30-50. There'll be an all-day Drupal beginner training on Saturday.
Submit a session now
In true BarCamp form, our sessions are proposed by community volunteers, so submit a session now. If you attended DrupalCamp LA last year, your account is probably still active; you can login or register now. There is space for sessions at all levels, from beginner to expert; case studies and technical sessions on the newest features of PHP, Symfony or Drupal are especially welcome.